We are Door To Happiness!
A ministry reaching kids around the world!
Door To Happiness was founded by Helena Shier, last name of Hinckley at the time. Helena graduated from West Seattle High School. Immediately following her High School days sh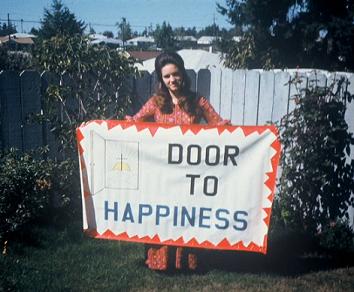 e went on to become a Bible College attendee. Helena attended Bethel Temple Bible School. Throughout her time there she was very involved with different ministries such as kids church, youth ministries, and choir. Helena was very faithful in serving the church where she grew up.
Frank Shier grew up in Grants Pass, Oregon. He graduated from Grants Pass Senior High School. Frank also went directly into Bible College. He attended College of Ministerial Education in Lebanon, Oregon. It was during his studies that he met Helena. Frank had gone to Harrisburg to a kids crusade. This crusade is the beginning of a partnership that lead to a ministry that is now know as Door To Happiness. They have reached literally thousands upon thousands in their venture with God, bringing the good news to 32 countries.
Frank and Helena were married on July 26th, 1974. They have 2 daughters, Shawna Faultersack, and Sarah Shier. They have 4 grandkids.
Current Projects
---
Finishing the top floor of the orphanage in Kakinada, India.



Outreaches in USA

Kids Camps
Youth & Adult Revivals

Kids Crusades
Future Projects
---
Purchasing land around orphanage for expansion.


Building a Training Center


Vocational Training

Training for ministry